Today is Teyit's fourth birthday. This year marks the fourth anniversary of our effort to prevent misinformation from negatively affecting human life and democracy in times of crisis by means of verification. Since 26 October 2016, our goals and roadmaps have changed many times, but our search for social impact and our effort to build partnerships have remained.
Over the past years, Teyit was bullied like a teenager by the gangs in the neighborhood and caught its elders' angry glances. At first, neither Teyit's dreams nor its presence was important. But it knew who to ignore, who to listen to, and how to turn the mistakes into a valuable lesson. It created a healthy journey for its growth. It did this without relying on any concrete or emotional legacy or past. It made its own way. Moreover, it did so by cleaning the obstacles, bushes, and trashes on that road for others. So that it is a clear and easy-to-walk path for those who want to follow.
Teyit is an institution where thousands of people and even dozens of organizations appreciate its work, identify its efforts with courage, and respect its contribution to the field. Despite all the attacks it faced in the past years, it proved to everyone what kind of a change it was trying to drive by working flawlessly and maintaining its stance. It was not completely perfect, but it did not leave offended people and bad histories behind.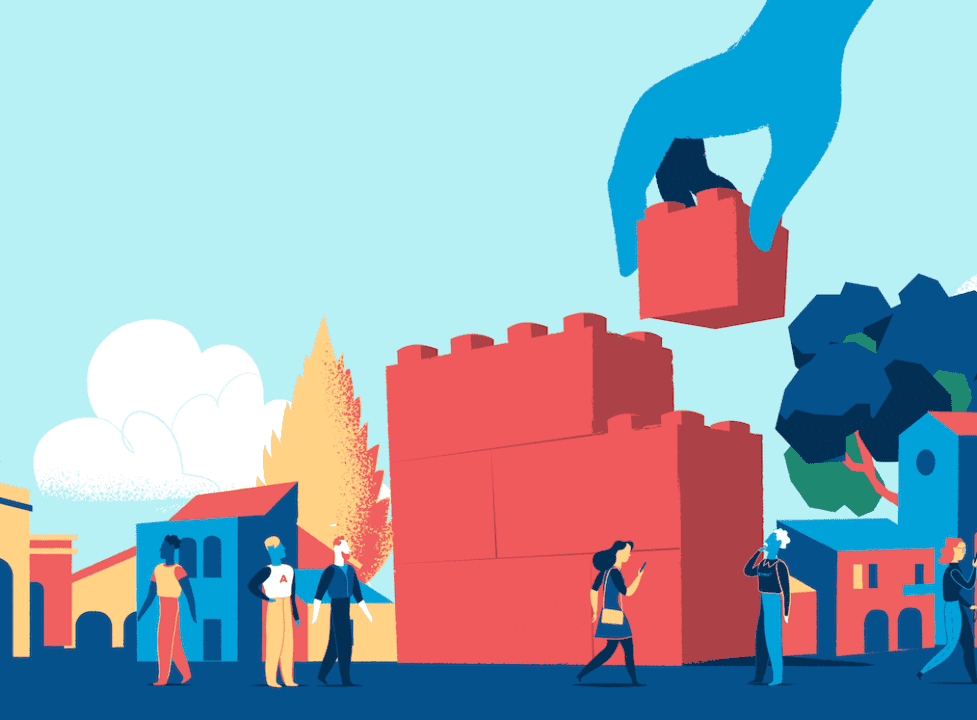 Arm in arm with the community
The last year is full of strong evidence of this. As an organization devoted to "cutting down the damage caused by misinformation in times of crisis," we regarded the pandemic as an opportunity to thrive rather than as a disaster. With all the users who follow, communicate, support us, who give us feedback and who share our values, that is, our community, we have created a strong barrier against the waves of misinformation driven by the pandemic.
The Covid-19 Newsletter was one of the most compelling works we produced last year. We decided with our community on its content, frequency, and even duration so that they can obtain the most up-to-date and accurate information about coronavirus during the epidemic. Newsletters were popular in that period, but what makes Covid-19 Newsletter different was its strong bond with its reader. This bond has led us to do webinars together, discuss the newsletter's future together, and create deep relationships.
The #StopTheEpidemic project was a visionary move in our fight against misinformation that threatens public health. When determining the name of the campaign, we never thought of a possible pandemic but later we adopted it as a subtle coincidence. We thoroughly scrutinized the misinformation, plagiarism, conspiracy theories, and fallacies in Soner Yalçın's book Black Box, which has not been off the bestseller list for months. The most crucial component of the #StopTheEpidemic study was Teyit's community. Our readers provided us with the necessary resources to examine Black Box. While helping to complete our articles, they even took an active role in determining the publication date. We always felt their support and presence at every step, from production to decision-making. In this way, the #StopTheEpidemic research was the first time we were not attacked while creating an impact, and thanks to our community, we were able to speak louder.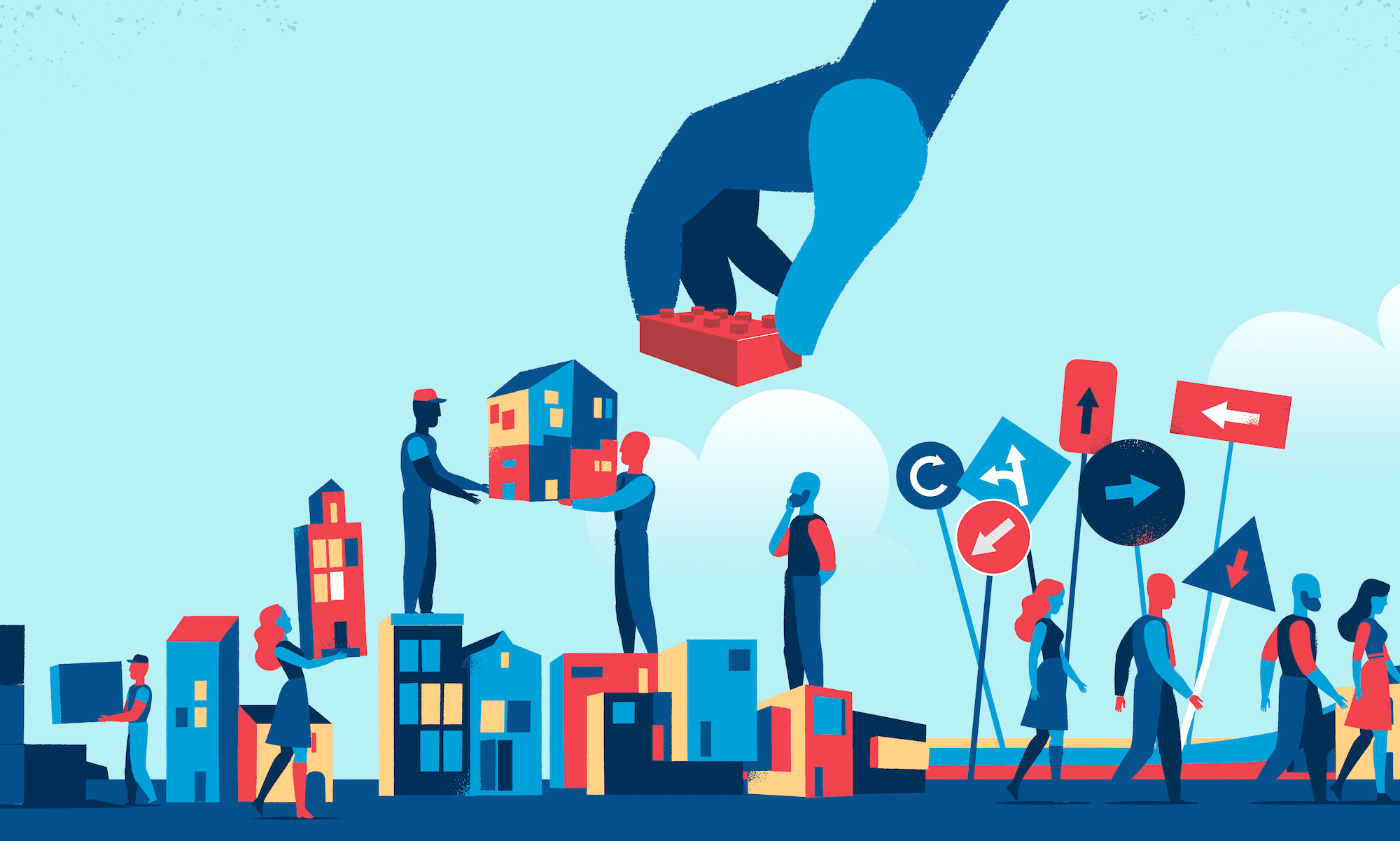 Collective effect
Before attempting such a great study like #StopTheEpidemic, we kept in mind that we are not experts on modern medicine; therefore, we wanted support from organizations such as the Turkish Medical Association, Psychiatric Association of Turkey, and the Tree of Evolution (Evrim Ağacı). The contributions of these institutions, which are the pioneers of their field, have strengthened the content in the #StopTheEpidemic project. We have also understood that possible collaborations have always been there.
We work hard to build a trust within the information and media ecosystem and maintain it carefully. This trust has been influential on these collaborations more than ever in the past year. While we were afraid of turning into a medieval leper who walked forever alone, with a bell on his neck, from whom people immediately escape, we saw that the trust relationship we built overtime was the solution to our problem.
Last year, we had the opportunity to work with KONDA thanks to the data they provided for the research we conducted to understand the social impact of Teyit (which will be published in the next few months) and the #StopTheEpidemic study. In the mini-documentary series we published, we benefited from many pieces of KONDA'S research, as well as we had the opportunity to write an assessment for their research on conspiracy theories.
We were able to work closely with Impact Hub Istanbul, thanks to Project Zoom, which supports storytellers to make social problems that are ignored visible. The support program in which we worked as the ecosystem partner has provided significant momentum for producing dozens of qualified content. We continue to work together with Impact Hub Istanbul on the process design of our incubation and community program Factory.
We have been working on designing some programs for a long time in order to increase internet users' level of digital literacy in Turkey. Our focus in these studies focuses on teachers and students; therefore, we have launched a survey with Öğretmen Ağı (Teachers Network). If you are a teacher, we want to understand your needs in digital literacy.
We examined data in order to understand the effect of the coronavirus related misinformation and we tracked the news closely before the first coronavirus case was officially announced in Turkey. At the beginning of the epidemic, we tried to understand how the pandemic affected information consumption on social media with Albatros. Another research we did with Tandans Data Science Consulting showed the seriousness of infodemic. We wrote about our struggle against infodemic in the sixth-month evaluation report of the pandemic of the Turkish Medical Association. We provided mentoring support to most of the activities seeking solutions to the problems posed by Covid-19 through innovation. Some of them are imece's Hack the Crisis, Başlangıç Noktası's Coronathon Turkey, Viveka's Vivekaspinon activities.
Inspired by the Covid-19 Newsletter, we have created videos for Habertürk to ensure that television viewers are careful about misinformation about the epidemic. Because of the urgency brought by the pandemic, we expanded our third-party news verification partnership with Facebook to Azerbaijan. This growth, which especially coincided with the pre-Karabakh conflict, enabled us to deal with two crises in the Azerbaijani language at the same time.
These are the successful examples among the dozens of collaboration efforts we attempted. All of them are the result of the experience we got in the last 12 months with what we've learned after countless failures since the beginning.
Everyone in its own orbit but around the same sun
Four years ago, when I founded Teyit, I thought the problem was big, and the solution proposals were weak. As time passed, I was convinced that the problem was multi-layered, and the solution proposals were insufficient. Despite many empowerment activities we developed within Teyit, we realized that solving the problem of misinformation requires a systematic intervention. To that end, we need collaborations from teams that will address the problem from different disciplines and with solution alternatives.
With this motive, we initiated Factory, Teyit's incubation and community program. For two years, we have been looking for teams, who are willing to offer solutions to the problems in the information ecosystem and who are determined to fight against information disorder. We aim to facilitate involvement for areas that we have difficulty in catching up with and that we think are missing.
Through the events we organize every year, we provide strategic planning, access to financial resources, network, data, and venue support to the teams we accept to the incubation program. For the first time this year, we organize the incubation program full-time and we are hosting Turnusol and geppetto. Soon, we will hear their works more often.
By Factory, we aim to share the same solar system with innovative initiatives traveling in their own orbits. We want to create new initiatives within ourselves in order to produce more living spaces around the sun, which represents our common goal to combat information disorder. Creative content studio Fayn is the first example. Teyit's creative team has entered its own orbit this year and will produce quality information as a separate organization. Long live Fayn!
For four years, we have been working not only for the future of our own organization and the sustainability of our operations but also to create a systematic change. We are aware that we cannot survive unless we have the proper atmospheric pressure to make us breathe on our own. If we can transform the system we work in and create living spaces for other organizations; then we will be able to talk about a permanent social impact.
To a bright future where we grow together!